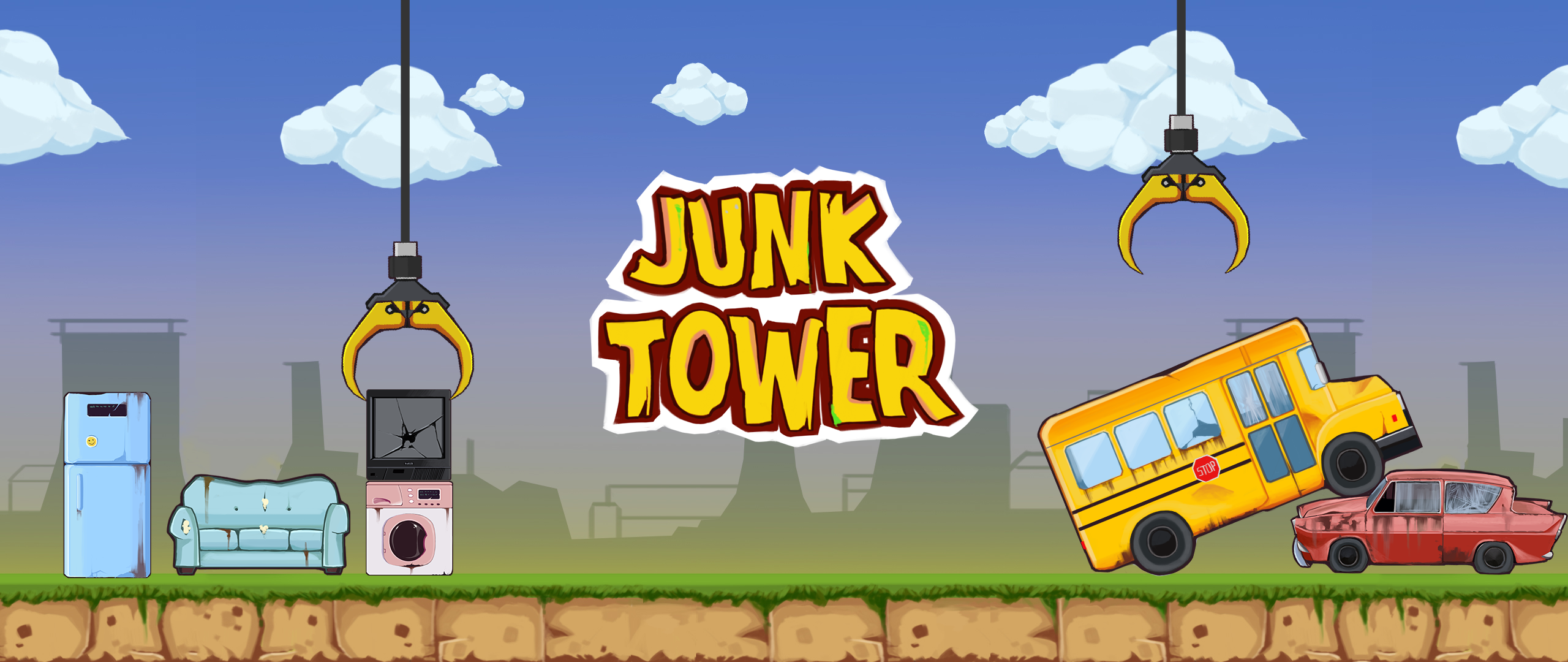 Junk Tower
Hello, polluters! Junk Tower developers here.
Junk Tower BETA has just been released! 🥳
A quick message before you begin to play the new version of this stinky game.
First, we would like to thank you all for the nice and helpful feedback videos.
We looked at everyone of them, and we were pleased to notice how most of our players enjoyed the game, and how many of them did actually have a lot of fun playing.
Said that, we would like to let you know that many of the previous problems (most of them related to the creation of lobbies) should have now be resolved.
Also, a quick recap on how to play is now available to you in the main menu.
We strongly suggest you to check it out before you play!
Last but not least, we would like to let you know that we are aware of some sporadic crashes that might happen during a game.
This behaviour, however, turned out to show up only in very sporadic cases.
Here's a small recap of what's new inside the junkyard:
New leaderboard system!
Custom game parameters (Time. pollution recharge...)
You can now THROW stuff to your enemy!!
Unpredictable wind storms that challenge the stability of your towers
MUSIC and SFX!
"How to play" section
Stability check at the end of the game
Possibility to do a rematch
New junks
Improved lobby system, networking and much more...
We are looking forward to see you pollute this stinky world!

The Junk Tower team
Files
Junk Tower Beta - Windows
70 MB
Jan 09, 2021
Junk Tower Beta - MacOS
71 MB
Jan 09, 2021