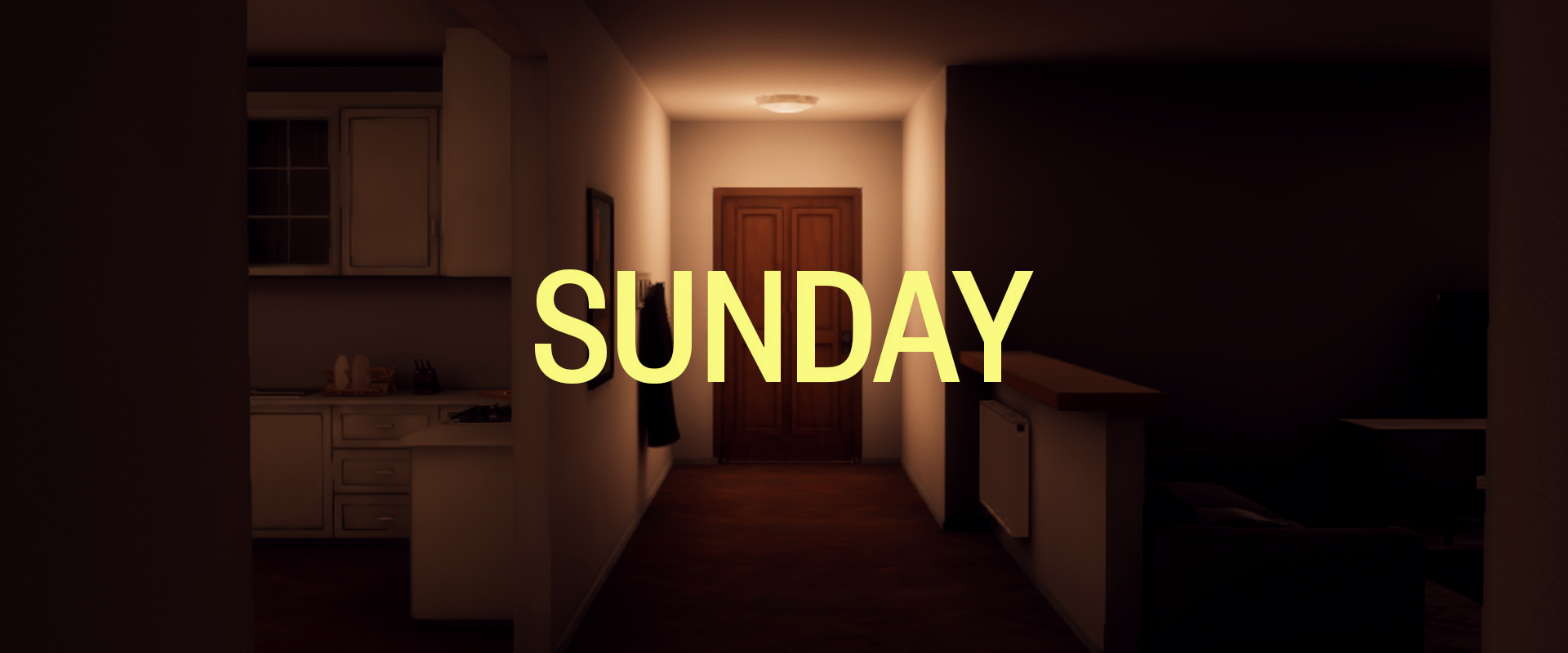 Sunday
A downloadable game for Windows, macOS, and Linux
A NARRATIVE PUZZLE GAME
In Sunday you play as a man, Daniel, who wakes up in his house at the sound of the doorbell. Who's at the door? When he reaches the entrance, he realizes that there's clearly something wrong: the door doesn't lead him outside, but back to his bedroom.
During the game you will be trapped in a loop, walking through your house over and over, trying to recollect your memory, piece by piece.
CONTROLS

RELEASE DISCLAIMERS
This game is still under development. In every moment during your play, remember that you can always turn on the "Easy Mode" in the settings menu. This will help you finding clues around the level.
All of the soundtrack and songs on the vinyls are original tracks composed specifically for Sunday.
TRAILERS
This gameplay has several spoilers. If you haven't played the game yet, we do not recommend watching it.
Download
Install instructions
1 - Download the rar file from the Download section.
2 - Extract the rar file.
3 - Run "Sunday.exe".
4 - Give us a feedback!
In some cases it may be necessary to activate run settings for unsafe applications (trust us, it is!).
If the macOS version doesn't start, open the terminal in the same folder of the game and type "chmod a+x Sunday.app/Contents/MacOS/*".
Please note this version of the game may have unexpected behaviour during gameplay, as it has not been thoroughly tested.