Sleep Invasion
A downloadable game for Windows, macOS, and Linux
Have you ever been trapped in your dream and felt like you were never going to get out of it? Could you even realize that you are actually in the dream at all?

In this game, you will set foot on the ancient Babylon empire in 1100 A.C. The adventure starts at a floating garden in the sky, where he can explore around. Through the gameplay, the player will need to apply different strategies to solve the puzzles. Such as analyzing different clues from the historical surroundings, having a sharp insight into objects, and having the capacity to make use of the objects. There's also a botanical garden with plants from all over the world to appreciate.
The game contains 4 levels. Each level contains multiple puzzles. Through the exploration, the player will need to collect various items and unlock new areas.
So, let the adventure begin!
Controls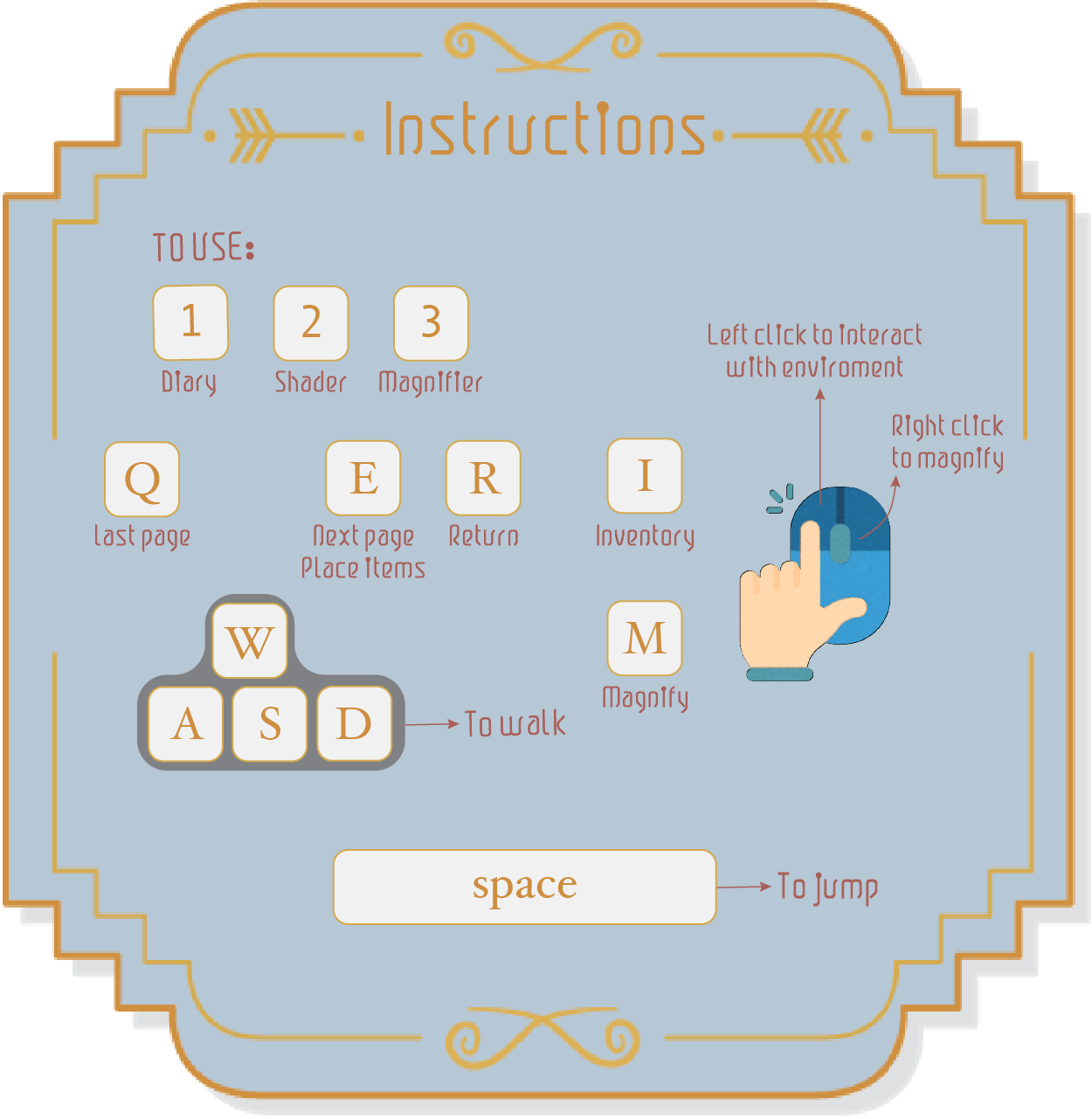 Developers
Sadra HeidariMoghadam
Yingtong Li
Giacomo Dell'Agosto
Baichen Li
Natasa Popovic
Disclaimer
This is the Beta version of the game and its purpose is to collect feedback and find any problems in the game. So we would really appreciate it if you give us feedback through this page or in the game.
Last update at 05/02/2023
Download