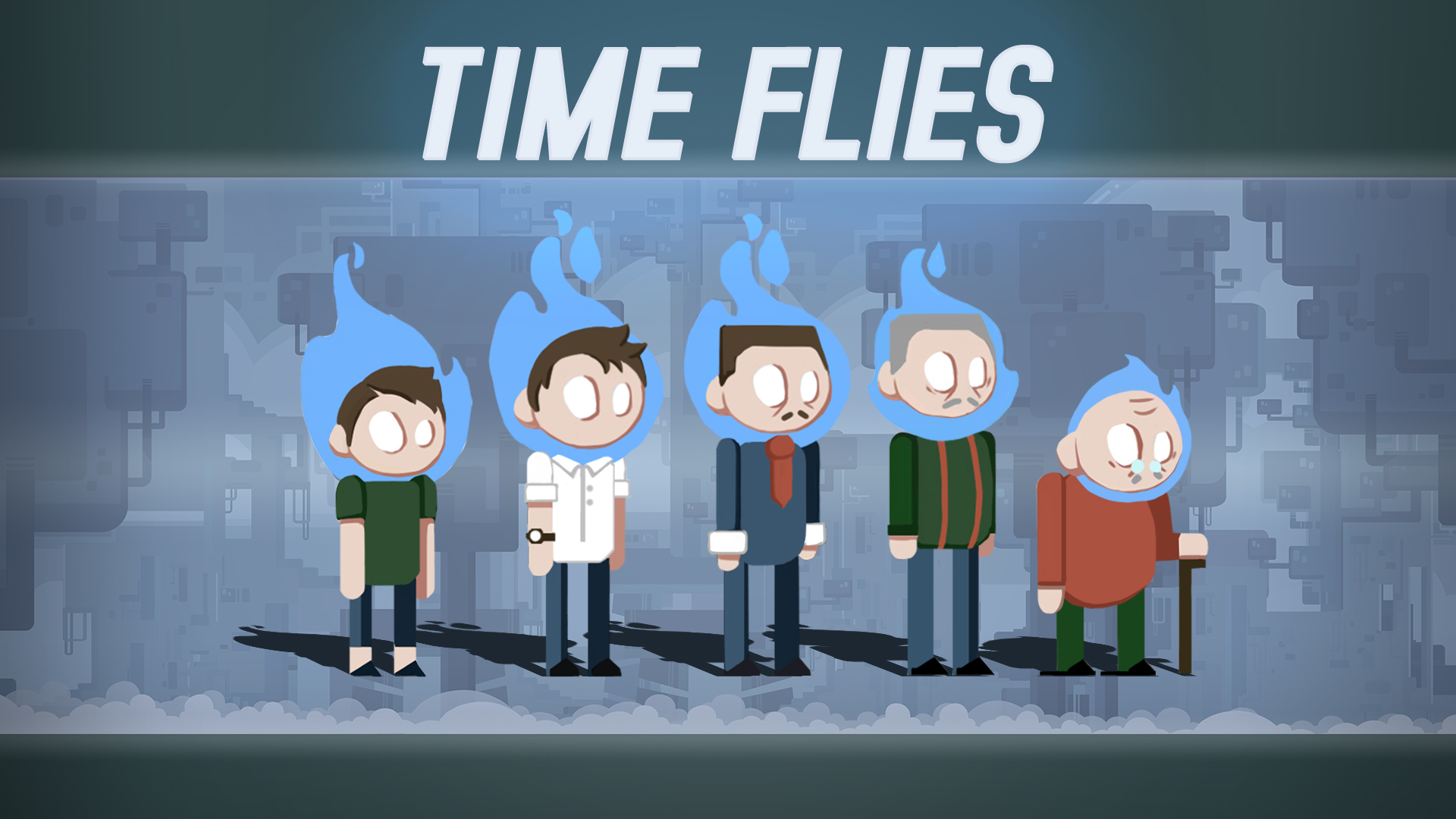 Time Flies
A downloadable game for Windows, macOS, and Linux
Overview
Time Flies is a 2D platform adventure for Windows, macOS and Linux, inspired by a natural process we all experience as living beings: aging! Play this innovative game, try to be as fast as you can (your character will lose abilities over the years), survive till the end and go tell people that getting old has never been so much fun!
The game is currently in development, and the builds you can download from this page are related to the first versions of the game. We plan to release Time Flies on Steam as soon as possible!
Disclaimers
Levels unlocking
We would very much appreciate that you complete all the levels in the order in which they were planned to be, so that you can fully enjoy the game experience.
However, if you don't have much time available and just want to have a quick look to the levels, you can unlock them all by pressing the "P" button in the SELECT LEVEL menu.
This kind of cheat will be removed from the final version of the game, but since the beta has to be played from a lot of people we decided to leave it for now.
Game saves
The game saves your current progresses in your device. In case of unexpected behaviors during the gameplay, maybe due to a corrupted save file, we suggest you to delete it and then check if the problem persists.
You can delete your progresses through the in-game button (Main Menu > Scores > Reset) or manually.
The file path is:
C:\Users\username\AppData\LocalLow\TeamFlies\TimeFlies on Windows
~/Library/Application Support/TeamFlies/TimeFlies on macOS
~/.config/unity3d/TeamFlies/TimeFlies on Linux
The old folder containing the saves was called BGE, so you can delete it as well (the Reset button already does it for you).
Commands
Configuration 1
Configuration 2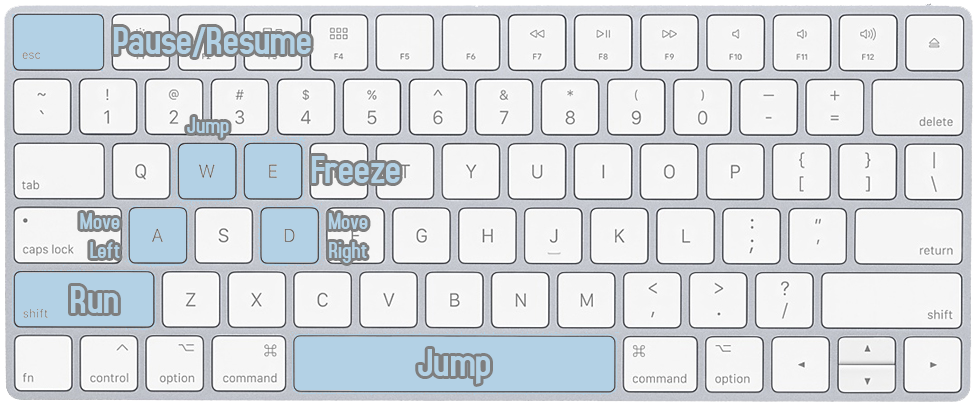 Feedback
You can give us your opinion and help us improving the game by filling out this form (available also from the game's main menu). 😊
Credits
Sound effects obtained from https://www.zapsplat.com and from https://freesound.org.
This videogame uses these sounds from freesound:
Install instructions
Windows
Download the zipped file, decompress it and run the executable.
Windows Defender may report TimeFlies.exe as a not recognized and potentially dangerous app. Ignore this warning by selecting "Execute anyway".
macOS
Download the zipped file, decompress it and run the .app file.

If you cannot run the file due to permissions issues, move it in Users/USERNAME and write the following command in the terminal:
chmod a+x Time\ Flies\ MacOS.app/Contents/MacOS/*
Linux
Download the zipped file, decompress it and run the .x86_64 file.
If you cannot run the file due to permissions issues, right click on the TimeFlies.x86_64 file, select "Properties", move to the "Permissions" tab and check the "Allow executing file as program" checkbox next to "Execute".