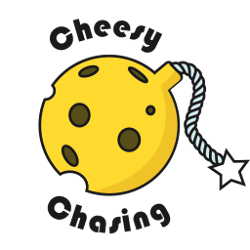 Cheesy Chasing
A downloadable game for Windows and macOS
After an invasion of Aliens on Earth and a bloody war between aliens and humans, these last ones were defeated until someone discovered the real power to counteract aliens: Cheese!
Humans started to counteract aliens by producing cheese and defending their animals. You, as a cheesemaker, are the real lighthouse to help humans in this endless battle…
During Daylight:
Work the cheese
Keep your farm active
Expand your craft
Explore the world
During Night:
Defend your farm and animals from aliens
Welcome in this post-apocaliptyc world made by strategic mornings and frantic nights just waiting for you to be explored!
Cheesy Chasing is a Strategy, Management, Action game developed for the Video game Design and Programming course at the Politecnico di Milano.
More information at:
https://www.facebook.com/CheesyChasing/